New ERC project explores the impact of parties on citizens' political opinions
Professor Rune Slothuus from Aarhus BSS receives an ERC grant to explore whether political parties can help citizens form political opinions on a more informed basis.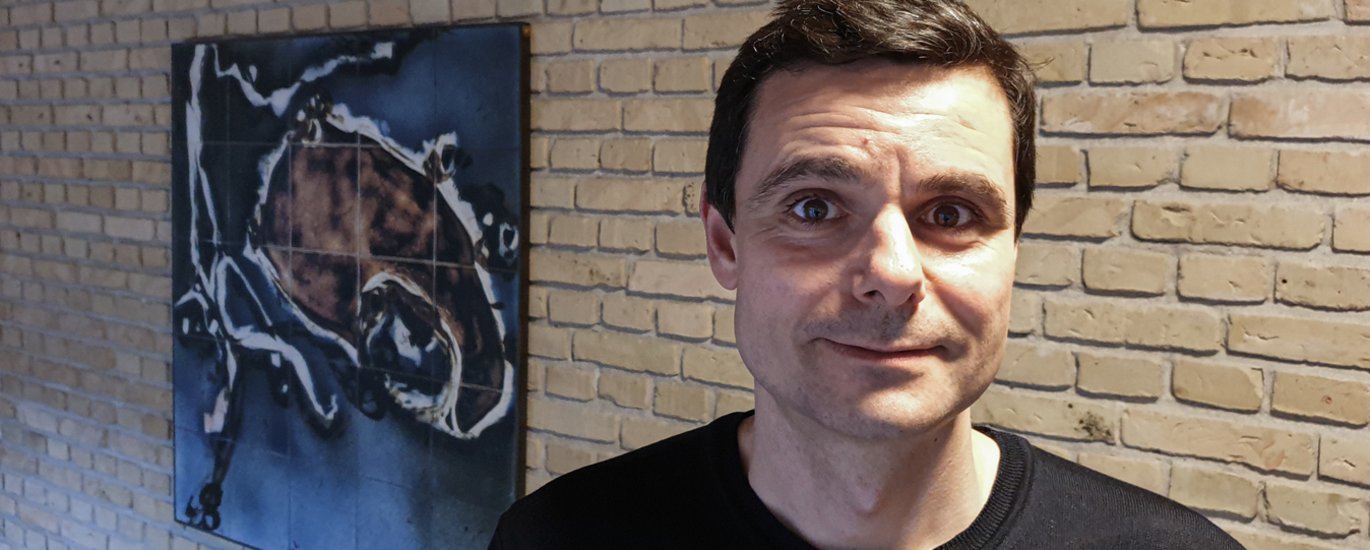 In a time characterised by distrust in political institutions, populism and the disruption of European party systems, we urgently need to find out whether political parties still play a role in the political opinion formation of citizens. And if so, whether parties may play a positive role as signposts that help citizens understand and form opinions on political issues.
This is the main idea of a new research project headed by Professor of Political Science Rune Slothuus from Aarhus BSS at Aarhus University. He has just received one of the coveted DKK 15 million Consolidator Grants from the European Research Council (ERC) to carry out the project.
"The project rests on the hypothesis that political parties may in fact make citizen opinion formation more informed. Parties may help people understand the meaning of political proposals so that people are more informed when forming opinions on political issues," says Professor Rune Slothuus.
He is only the third researcher from Aarhus BSS to receive an ERC grant. Last year, Professor Martin Bækgaard and Professor Carsten Jensen, both from the Department of Political Science, received a Starting Grant and a Consolidator Grant respectively.
"For me, it's a great honour and a great responsibility to receive an ERC grant. Internationally, the ERC grant is a tangible indicator of high-quality research, and the grant offers me the best possible outset for embarking on an ambitious research project that can help us understand the workings of our democracy," says Slothuus.
Peter Munk Christiansen, head of the Department of Political Science is also delighted:
"Getting the ERC grant is a great achievement by Rune because competition is fierce. I'm very happy that we are up there with the best and also find the project extremely interesting as it highlights the important relationship between voters and parties in our democracy."
Parties inform citizens
Research shows that voters often see the world through party-tinted glasses and follow the parties blindly without familiarising themselves with the (perhaps unfortunate) consequences brought on by new political proposals.
"Parties tend to dazzle people into following them through thick and thin. In some cases, it goes against the voters' own interests. Voters just don't realise it because they haven't familiarised themselves with the policy. This is also something I have demonstrated in my own research," says Slothuus.
According to Slothuus, this calls for new research that explores whether and how parties may also inform citizens allowing them to form political opinions on a more informed basis.
The main idea of the project is that parties can help citizens answer questions such as: What do the political proposals actually entail? Which groups in society will they benefit and harm? In what direction will the specific proposal push society - further to the left or further to the right?
In an ever-changing political landscape characterised by new parties, disloyal voters and falling levels of trust in traditional parties - and with Trump and Brexit in mind -, it might seem as if political parties have more to do with preconceived opinions and polarisation than with actually informing voters.
This is cause for some concern considering that we usually regard parties as having a significant impact on our democracy. However, parties might actually play a more positive and productive role than we have previously believed.
"Parties as we know them still have the important task of informing citizens. They function as an important link between ordinary citizens and political institutions and decision making," says Slothuus.
High risk – high gain
Over the next five years, Rune Slothuus and three newly appointed postdocs will explore whether the hypotheses can be empirically supported. They will do so by conducting randomised survey experiments across five countries (Denmark, Germany, France, Italy and Ireland). This has never been done before, as it is a highly challenging task to develop stimulus material for participants that is suited for different countries at the same time. Another element of risk in the project is having to test the hypothesis in the real world, i.e. before, during and after the 2024 European Parliament Elections.
"In the experiments, I am able to control what information the respondents are exposed to. In the European Parliament Elections, things become more risky. Here we are dependent on political parties bringing up specific issues and that we are actually out there in the field measuring the opinions before this happens. This will allow us to follow the opinions of citizens before and after the issues were raised," says Slothuus.
"We will hit the jackpot if certain issues are raised in some countries and not in others. In this case, we can use the variation to assess the role of parties. These issues could include joint EU rules on border control, taxation of capital movements or taxation of tech giants such as Google and Facebook," Slothuus explains.
Vilde Djuve and Svend-Erik Skaaning involved in Norwegian ERC project
The ERC Consolidator Grant competition also included good news for other researchers at the Department of Political Science. Both Vilde Djuve and Svend-Erik Skaaning are involved in another ERC-financed project, ELDAR (Emergence, Life, and Demise of Autocratic Regimes), managed by Professor Carl Henrik Knutsen from Oslo University.
Facts about the European Research Council's (ERC) Consolidator Grant
Consolidator Grants are awarded to excellent researchers seven to 12 years after they have completed their PhD. To receive the award, you must demonstrate a promising scientific list of publications and a project proposal for new potentially groundbreaking research. The purpose of the grant is to allow the individual researchers to consolidate themselves and their research teams.