ERC grant for Lindekilde: How do we react to online political hostility and aggression?
Professor Lasse Lindekilde has received an ERC Consolidator Grant and he is the fourth at the Department of Political Science to receive a major ERC grant. Lasse Lindekilde will be researching into how 'bystanders' to online political hostility and aggression react, and whether a better debate culture can be promoted through pro-social reactions.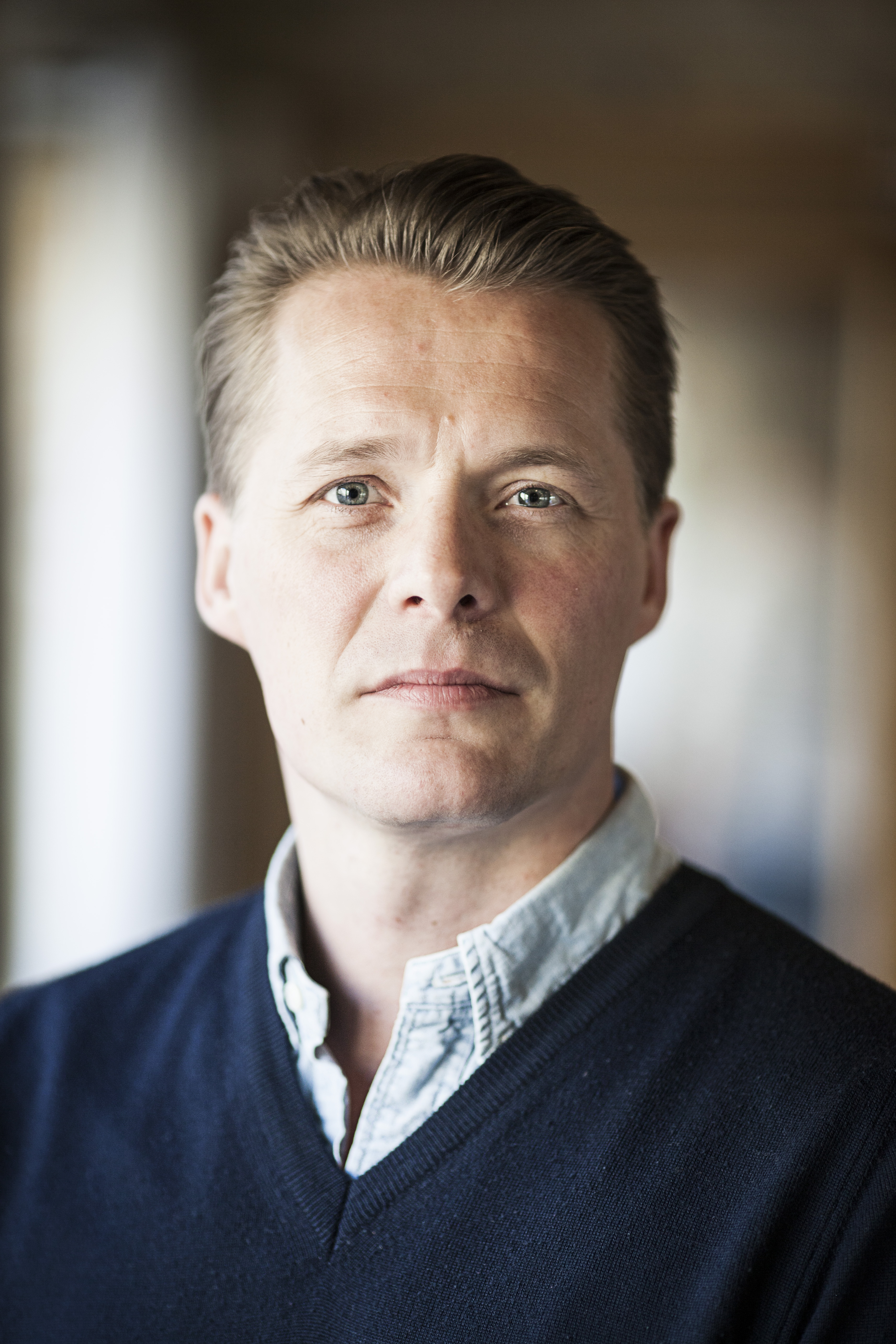 "I'm proud, honoured and a little nervous about what I'll be doing over the next five years," says Lasse Lindekilde, professor of political science at Aarhus BSS with a smile after receiving the European Research Council (ERC) Consolidator Grant. Lasse joins a succession of the other successful researchers from the Department of Political Science who have received an ERC grant. Carsten Jensen and Rune Slothuus received ERC Consolidator Grants in 2018 and 2019, and Martin Bækgaard received an ERC Starting Grant in 2018.
Peter Munk Christiansen, head of the Department of Political Science, is also very proud:
"It's incredibly well done by Lasse, who has had a lot of competition. This is a clear signal that we can measure up to the highest international level. I'm very proud."
Per Baltzer Overgaard, the vice-dean for research and talent adds:
"The depth of the talent mass at the Department of Political Science is extremely impressive. We must remember that ERC grants are really in the European super league for research. Congratulations Lasse!"
Lasse Lindekilde will conduct research into how, as witnesses to political hatred and aggression on the internet, we can mitigate the negative consequences of this debate culture for democracy through pro-social reactions.
Social media has moved a large part of our deliberative democracy online, and a lot of political discussion now takes place on these platforms. The discussions are often characterised by aggression and hatred towards political opponents. At least 70 percentof us report having witnessed political hostility on the internet. While only around 1/3 react in some way when they see it. According to Lasse Lindekilde, part of the solution to the problem of online political hostility is in promoting pro-social reactions among ordinary citizens.
"There's so much hatred. So many people witness this kind of behaviour on the internet, but they usually remain apathetic and passive and just scroll on, without making any active effort to say no to the aggressive and hateful content they read. Because we are typically anonymous online and just one of many bystanders, we often feel we have no special responsibility in relation to the victims and therefore we do not respond. But perhaps a sense of responsibility and pro-social reactions can be promoted and acquired? It's actually a simple idea, but the simple ideas are perhaps also sometimes the good ideas," says Lasse Lindekilde about the background for his project.
Over the next five years, Lasse Lindekilde will investigate how ordinary citizens react when they witness that people are politically aggressive in their comments thread on news stories, Facebook groups, etc.
"We'll never be able to capture and block all political hostility on the internet using just algorithms, so let's try to democratise the solution and let users help regulate it through their reactions," says Lasse Lindekilde. He believes that we have unrealised potential in relation to mitigating the negative consequences of political hostility online on our democracy.
Lasse Lindekilde expects that pro-social reactions by those who witness political hostility online can have a positive effect and can promote pro-social reactions in the short term, and in the long term can help to influence norms and the debate culture on social media. Furthermore, he believes that pro-social reactions can be promoted by means of communication campaigns that stress the importance of putting your foot down and appealing to others to consider the victims, for example. It is also possible to promote such reactions through design, for example by giving users an option to give a 'thumbs up' or 'thumbs down' to push a comment up or down in the comments thread.
"We have to make the repercussions of saying no to political hostility online less serious. When more people put their foot down, hopefully it will also promote the same reaction in ourselves. In the long term, this may lead to a change of standards on social media. This is one of the things we'll be investigating," says Lasse Lindekilde.
The project is called "Standing by: Pro-Social Bystander Reactions to Online Political Hostility (STANDBY) ", and in the project Lasse Lindekilde combines insights from social psychology with new research on political hostility on the internet.
"In social psychology, many years of research have been conducted into how people react in emergency situations. For example, experiments have been carried out where a person fakes a heart attack in a supermarket, and then we observe how people react. The more people present, the less likely they are to step forward and help, because they expect others to do something. This is what is called the 'bystander effect'. What if we transfer this situation to an online and political context? It could have something to do with a political discussion that has gone off track, and where someone has been insulted or maligned politically. How do people react then? "And under what circumstances are we more likely to react pro-socially?" asks Lasse Lindekilde.
The new ERC Consolidator Grant of EUR 2 million gives Lasse Lindekilde an opportunity to carry out panel-based survey experiments and behavioural experiments, for example on simulated social media platforms. Furthermore, a new type of 'point-of-view' stimuli video will be developed to give test subjects the experience of witnessing political hostility in a live debate, at a Zoom meeting, or similar, and this can then be used to investigate how people react and the effects.
"I see the grant as a fantastic opportunity to consolidate myself as an interdisciplinary researcher. Much of what I've done previously has been at the interface between political science, political sociology, social psychology, communication research and criminology. I have worked extensively on explaining and preventing political hostility, violence and radicalization. This new project focuses on pro-social reactions. I'm looking forward to this positive twist. I think that the project is a great way of building on my experience, and I see some exciting synergies with my other research," says Lasse Lindekilde, who has four postdocs with him on the project.
"I need people with other profiles and competences than myself, for example within computational methods. I'm really looking forward to it. I think interdisciplinary research is super interesting and very necessary. Not least in this area," concludes Lasse Lindekilde.
Facts about the European Research Council's Consolidator Grant
Consolidator Grants are awarded to excellent researchers seven to 12 years after they have completed their PhD. To receive the award, you have to demonstrate a promising scientific list of publications and a project proposal for new potentially ground-breaking research. The purpose of the grant is to allow individual researchers to consolidate themselves and their research teams.