The Crown Prince to inaugurate new centre at Aarhus BSS
To mark the 50th birthday of HRH The Crown Prince on 26 May, Aarhus BSS at Aarhus University is opening a new research centre for public leadership. On 23 May, The Crown Prince himself will inaugurate the new centre, which has been named the "Crown Prince Frederik Center for Public Leadership".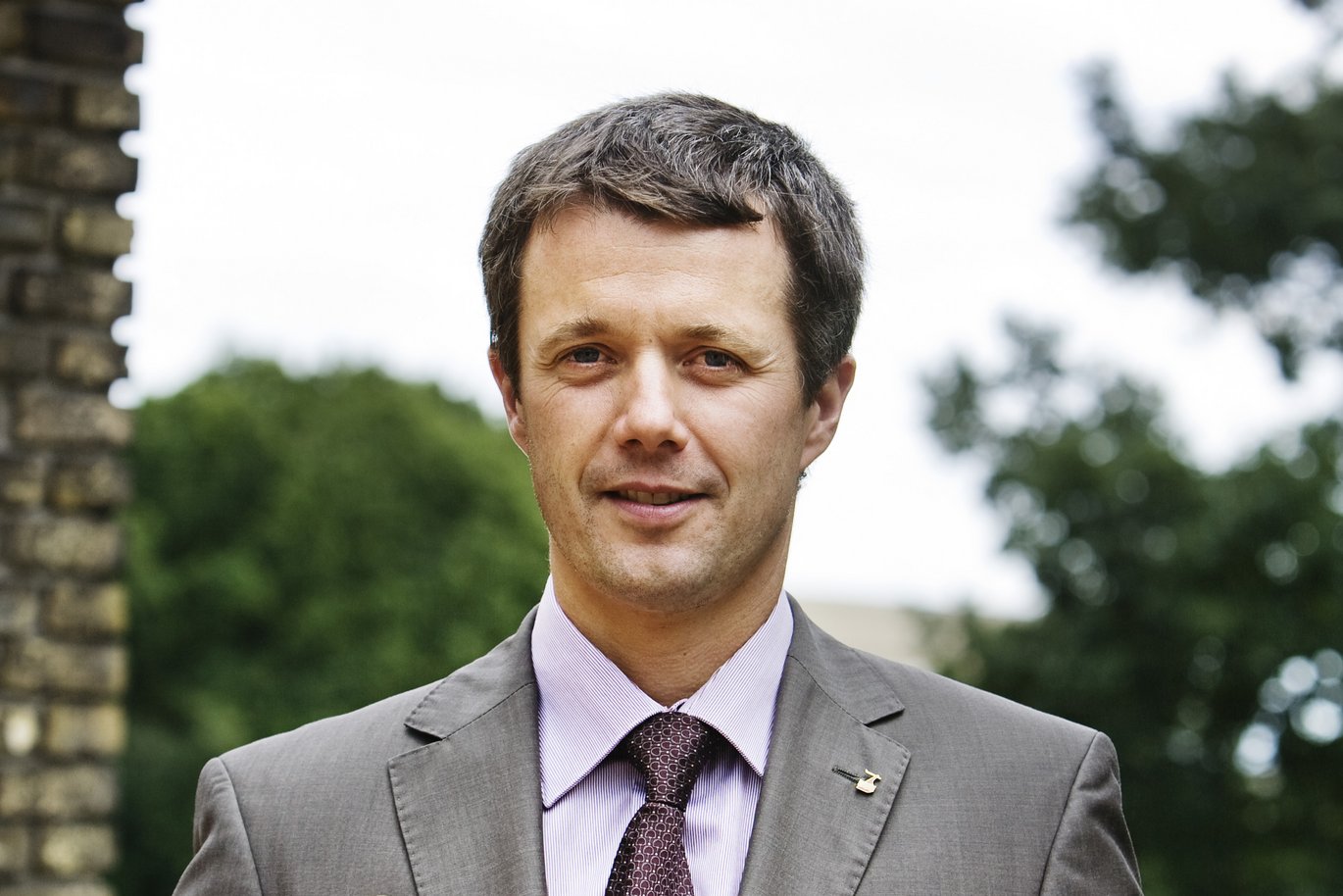 The centre aims to be an international powerhouse for research-based knowledge on public leadership and will be anchored at the Department of Political Science. In 1995, Crown Prince Frederik completed his MSc in Political Science at the department, which is already home to one of the world's strongest research environments in the field of public administration. In future, The Crown Prince will contribute to safeguarding this position as member of the centre's governance committee.
"We are very happy that the Crown Prince is taking an interest in our new centre, and we are also honoured by his personal commitment, which I am convinced will be a great asset," says Rector Brian Bech Nielsen.
Research centre across academic borders
The Crown Prince Frederik Center for Public Leadership will be a interdisciplinary research centre involving researchers from all six departments at Aarhus BSS and collaborating with Aarhus University's faculties Health and Arts. The centre will also collaborate with top researchers from leading Danish and international universities such as Harvard University where The Crown Prince studied political science from 1992-1993.
"The establishment of the Crown Prince Frederik Center for Public Leadership shows that the business and social science disciplines mutually inform and inspire each other. And this is the very foundation of Aarhus BSS. Leadership in the public and private sector is not necessarily that different, and in any case it makes good sense to bring together researchers from the two disciplines. And that's exactly what will happen at the new centre," says Dean of Aarhus BSS, Thomas Pallesen.
Research must be applied
It is crucial to the Crown Prince Frederik Center for Public Leadership that the centre's research is applied by public organisations. Among other things, the centre aims to ensure this by hosting an annual conference, continuously communicating its research results and collaborating closely with municipal, regional and government organisations as well as trade unions and organisations for leaders.
"Public leadership is characterised by certain rules. Public sector leaders are not driven by profit, but are key figures in relation to providing citizens with the best possible public sector services. They also have to navigate in political organisations. Our goal is to strengthen the development of leaders and management in the public sector and thereby contribute to better results in public sector institutions. We can do so by ensuring that the latest research is applied by public workplaces," says Professor Lotte Bøgh Andersen, center director at the Crown Prince Frederik Center for Public Leadership.
Inauguration on 23 May
The inauguration of the Crown Prince Frederik Center for Public Leadership takes place on 23 May from 13:00 in Aarhus University's Main Hall. Here, there will be speeches by HRH Crown Prince Frederik, the Minister for Higher Education and Science Tommy Ahlers, Rector Brian Bech Nielsen and Center Director Lotte Bøgh Andersen.
After an academic symposium, The Crown Prince will officially inaugurate the centre at 16:35 in building 1340, which was originally Aarhus University's main building located in the middle of the University Park. Today, it is still the oldest building on campus.
The foundation stone for the building was laid on 30 August 1932 by The Crown Prince's great-grandfather King Christian X.
Facts about the Crown Prince Frederik Center for Public Leadership:
The inauguration of the centre takes place on 23 May 2018 to mark the 50th birthday of HRH The Crown Prince on 26 May.
As part of the inauguration, a work of art will be revealed. This work is a present to The Crown Prince from the Danish Government and the Danish Parliament.
The establishment of the centre was made possible by a generous donation from Købmand Herman Sallings Fond.
The art work at the centre has been donated by New Carlsberg Foundation.
The centre will be located at the Department of Political Science, Aarhus BSS. The department is ranked number 4 and 6 in the world within the field of public administration by the World University Rankings and the Shanghai Ranking respectively.
The centre will be headed by Professor Lotte Bøgh Andersen as center director, and Associate Professor Christian Bøtcher Jacobsen as deputy center director.
Among others, the centre will collaborate with VIVE (The Danish Centre of Applied Social Science).
The centre will engage in research collaborations with e.g. Harvard University, University of Wisconsin-Madison, Texas A&M, University of Georgia, University of Utrecht, Leiden University and University of Lausanne.
Visit the centre website on cpl.au.dk