The Department of Political Science ranks no. 1 worldwide
Aarhus University has been named the world's best research institution within public administration.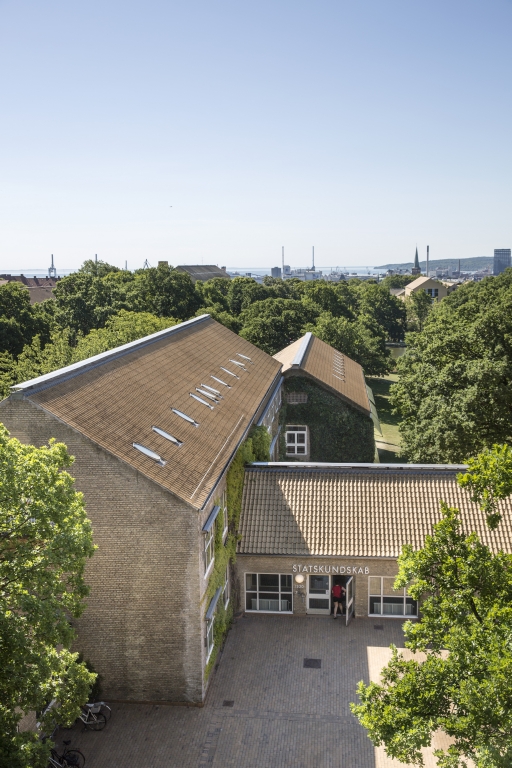 This year, Aarhus University is once again at the top of the internationally recognised Shanghai Ranking within the research field of public administration.
This research field is part of the Department of Political Science at Aarhus BSS.
"It is most impressive that we rank at the top of this list, ahead of very strong universities such as Harvard and Stanford in the United States. There is good reason to congratulate the department and faculty with the result," says rector Brian Bech Nielsen from Aarhus University.
The Shanghai Ranking ranks 1,800 universities across 93 countries and within 54 areas of research. The 2021 rankings by subjects have just been published. Large American universities rank highest in 30 areas of research, while several Chinese universities are gaining ground and rank no. 1 in 13 areas. Europe is leading in nine areas, and one of them is the above-mentioned first place for Denmark.
"In my view, this success is not least due to the fact that the Department of Political Science has been able to develop and retain exceptionally skilled talents within the department, at the same time attracting international forces to its appealing environment, which is characterised by acute and constructive criticism of each other's work," says Thomas Pallesen, dean at Aarhus BSS.
Within political science in general, Aarhus University is also at the top of its class internationally and has improved its place significantly in recent years. Since last year, the Department of Political Science is up five places on the world ranking list, moving from no. 16 to no. 11. This means that Denmark overtakes some of the places previously held by American top universities within this field as well.
According to the head of the Department of Political Science, the reason is that the department has a very strong profile within a number of areas, including political opinion formation and behaviour, political psychology, political parties, democracy and autocracy, and political theory.
"Really, we are just trying to focus on quality and on contributing to the international research literature as well as the solutions to societal problems large and small. I have an exceptionally strong and diverse team of researchers at the department, and we aim to be at the research frontier. External grants from e.g. the Independent Research Fund Denmark, the Danish National Research Foundation, the Carlsberg Foundation, and the European Research Council (ERC) have made it possible to carry out research projects at a very high level," says professor Peter Munk Christiansen, department head at the Department of Political Science at Aarhus BSS, Aarhus University.
Overall, Aarhus University ranks as no. 69 worldwide among the 1,800 universities on the list. Its position within each of the 54 areas of research varies between no. 1 and no. 400.
The Department of Political Science at Aarhus BSS has a positive impact on the overall ranking of Aarhus University with its first place within public administration and its position as no. 11 within political science. Next in place is agricultural science as no. 15 and clinical medicine as no. 23.