Digital transformation: Will your next boss be a robot?
In order to compete in the digital world, companies must develop to become digital themselves. This means new types of work, new demands for employee skills and new ways of organising the companies.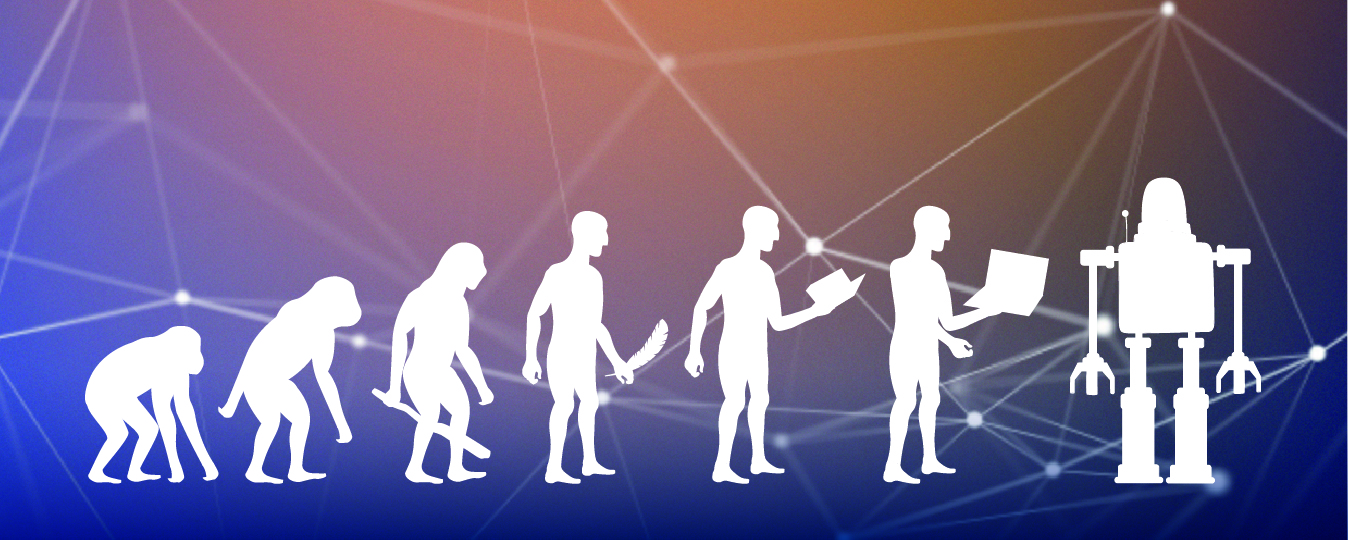 By Børge Obel, Professor, centre director, ICOA, Department of Management, Aarhus BSS
In 2017, a report from Innovation Fund Denmark estimated that 40 per cent of the work done by people today could be handled by already existing technologies.
Robots have already taken over many routine labour tasks. Artificial intelligence paves the way for robots taking over knowledge work as well.
In October 2017, Nordea announced that they will eliminate 6,000 jobs. Of these, 2,000 will be consultant jobs. Among other things, this is because the company plans to introduce so-called chatbots and robot consultants.
So when will robots be replacing the CEOs?
New business models
Because of digitisation, change is occurring at an increasingly rapid pace. Because of digitisation, the use of big data and analytical approaches, we know more about ourselves and about each other.
To keep up with digitisation, company operations must be based on data-centric business models. Companies must consider their existing business relations and how they can form new partnerships inside and outside their ecosystem. Finally, companies must effectively engage and maintain the trust of consumers and their rapidly evolving expectations.
This requires organisation models that focus less on hierarchy and more on a high degree of self-organisation. This places new demands on company management. Not least in companies where part of the work will be done by robots.
A robot at the top
The Organizational Design Community, a global community based at Aarhus BSS, has focused considerably on the possible effects of digitisation. Will the traditional hierarchical organisation design endure? Or will new non-hierarchical designs emerge?
The answer is not yet known, but suggestions can be found in the Journal of Organization Design and in the presentations given at the ODC conference in August, 2017.
At the conference, rapidly self-organising companies, web-based companies with no employees and more modular organisation types were presented as the answer to how the digitised company should be organised. The hierarchy's only hope may be a robot at the top.
The digital company
'The digital company' is a general term for companies that have activated key relationships with their employees, customers, suppliers and other external partners via digital networks and processes1). Digitisation is important to companies who want to remain competitive2) or simply survive3).
The digital company concept comprises both companies that are born digital and existing companies that undergo a digital transformation. The digital era is characterised by exponential, digital and combinatorial4) properties.
The rapid progress within information technology such as computer hardware, software and networks is changing the way we conduct business. To fully utilise these continually improving technologies, companies need new processes and business models5).
Kodak and Nokia
Companies must connect with new ecosystems and partners and promote digital mobilisation across their organisations. Digitisation involves establishing networks with suppliers, customers and employees whose products and services incorporate IT. Digitisation makes it possible to develop and distribute basic products and services at the same speed and price as traditional digital products.
It took almost 15 years for the digital camera to bankrupt Kodak. By contrast, it only took five years for the smartphone to bring ordinary mobile phones from e.g. Nokia to the brink of extinction. For Kodak, the key change was not the invention of the digital camera, but the ability to take a picture with your phone and share it with your friends using Facebook or Instagram. These exponential, digital and combinatorial forces became a problem for both Kodak and Nokia.
The smart home
'Combinatorial' means that all elements and processes are connected, and that companies must be structured as platform organisations who participate in ecosystems. But what does that mean? Let us take a specific example.
In the future, your home will be a "smart home" where the refrigerator communicates with the calendar in the cloud. In this way, grocery suppliers will know who is at home next week and how much to order based on previous weeks' consumption patterns.
The calendar will also send input to the bathroom mirror. The mirror will use facial recognition to determine who is using the bathroom, it will display your calendar or the news, or ask your children to brush their teeth.
Water meters will register the water flow, communicate with valves and pumps and give the consumer information about abnormal water flow via their smartphone. Windows will have built-in solar cells and will communicate with the alarm and the locking systems. Homes will feature intelligent control of heating, lighting, energy, etc.
All of this is just a small part of what is already possible today.
Products and services are linked
The suppliers for the smart homes will be new companies, but also old companies that must adapt to a digital world in which products and services are connected, change occurs rapidly and the company's competitiveness depends on its ability to combine innovation with effective resource management.
Thus, digitisation requires new business models, new ways of organizing and maybe a robot as the boss.
Read more about the Executive Master's degree programme in IT
Sources:
1) Laudon, Kenneth C., and Jane P. Laudon. Management Information Systems: Managing the Digital Firm Plus MyMISLab with Pearson eText--Access Card Package. Prentice Hall Press, 2015
2) Earley, S. (2014). The Digital Transformation: Staying Competitive. IT Professional, 16(2), 58-60.
3) Kreutzer, Ralf T. 2014. Digital Darwinism and the Need for a Digital Transformation. In International Conference on Business Strategy and Organizational Behaviour (BizStrategy). Proceedings: Global Science and Technology Forum
4) Brynjolfsson, Erik, and Andrew McAfee. 2012. "Winning the race with ever-smarter machines." MIT Sloan Management Review 53 (2):53.