Anne Mette Kjær to chair new Development Policy Council
Dan Jørgensen (S), Minister for Development Cooperation and Minister for Global Climate Policy, has appointed a new Development Policy Council. The chair is professor Anne Mette Kjær from the Department of Political Science.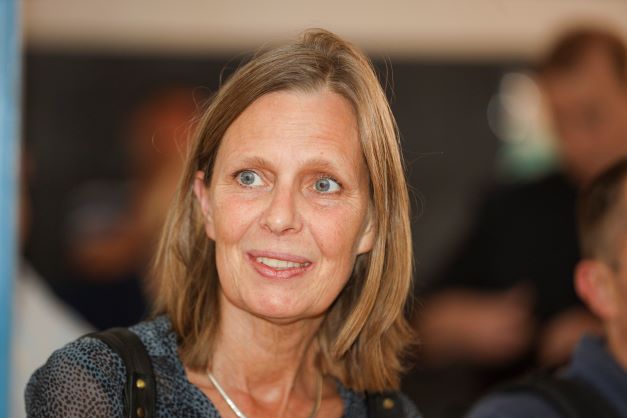 Although the majority of the Development Policy Council has been replaced, the minister has reappointed professor Anne Mette Kjær as the chair.
"It'll be an exciting term, with many dilemmas and much debate about how best to use Danish assistance with so much demand from crises around the world: the climate crisis, the crisis in Ukraine and numerous humanitarian crises. It's a difficult task, but I'm pleased to have the opportunity to continue the work we started in the past term," says Anne Mette Kjær, who is a professor at the Department of Political Science at Aarhus BSS, Aarhus University.
The Development Policy Council was set up by the Danish International Development Cooperation Act, and it is responsible for providing the minister with strategic and expert advice on development cooperation. The council consists of eleven members, who are appointed for a three-year term.
Besides Anne Mette Kjær, three other members remain from the outgoing council. These include the vice-chair, Jarl Krausing, who is the international director of the climate think-tank CONCITO.
"We complement each other very well. Jarl has extensive knowledge and experience in the climate and environment areas, whereas my background is primarily in development. I'm also pleased to see that the members of the new council have broad and solid experience within all the many areas in which we work. Our task is to make sure our overall development-policy expertise is available at any time, and we are well prepared, just as the previous council," says Anne Mette Kjær to Globalnyt.
The members of the new council are:
Anne Mette Kjær, professor of political science, Aarhus University (chair)




Jarl Krausing, international director, CONCITO (vice-chair)




Marie Gad, head of global development and sustainability, Confederation of Danish Industry (DI)




Line M. Damsgaard, chief of nutrition, Danish Agriculture and Food Council




Lone Ilum Christiansen, secretariat manager, Danish Trade Union Development Agency




Lucas H. Højbjerg, political consultant and DAPP-project manager, Danish Chamber of Commerce




Adam Moe Fejerskov, senior researcher, Danish Institute for International Studies (DIIS)




Charlotte Slente, general secretary, Danish Refugee Council




Charlotte Flindt Pedersen, director, Danish Foreign Policy Society




Marie Engberg Helmstedt, international director, Danish Youth Council (DUF)




Mattias Söderberg, chief adviser, DanChurchAid