Researchers give crisis advice to SMEs
Buffers in finances and stocks, an innovative strategy and steady nerves are among the pieces of advice put forward by researchers from Aarhus BSS at Aarhus University after having followed approximately 2,000 small and medium-sized enterprises in Denmark during the first eighteen months of the coronavirus crisis.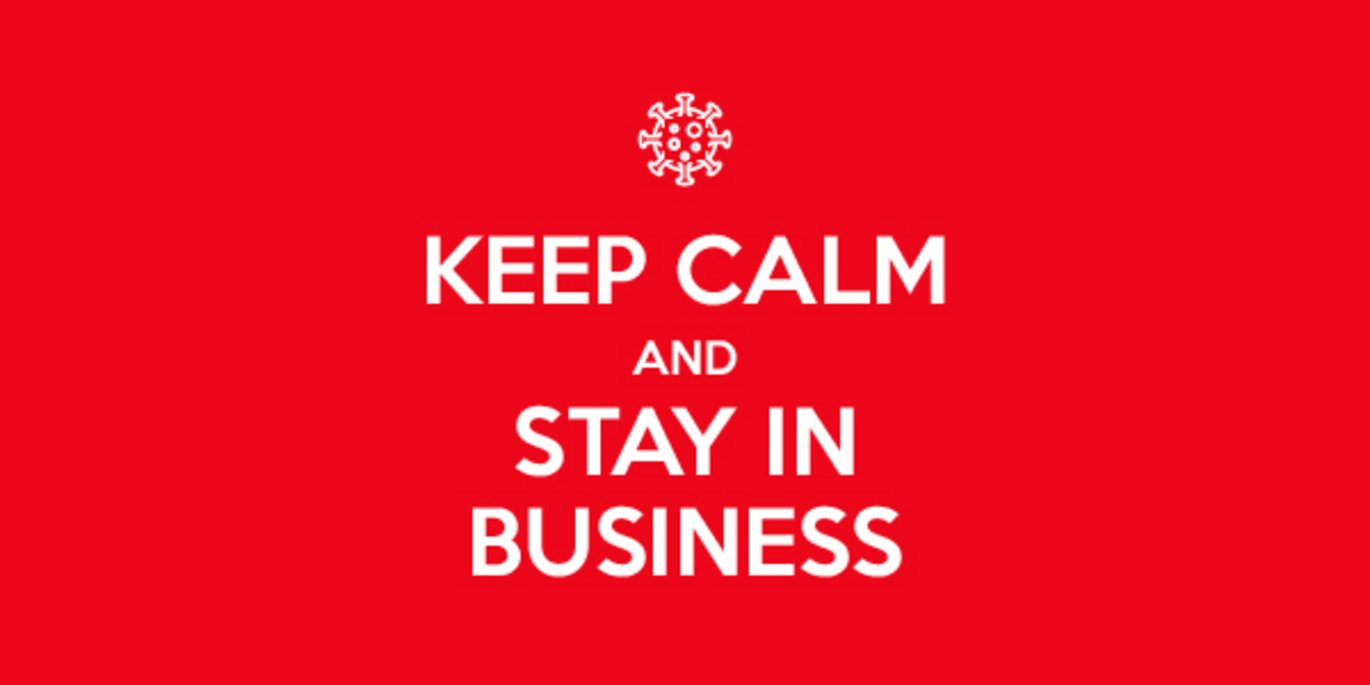 When Denmark went into lockdown in March 2020 due to the COVID-19 pandemic, it impacted society as a whole. Including small and medium-sized enterprises. Employees were sent home, value chains collapsed, and communication and collaboration became virtual. All in a very short period of time.
With funding from the Danish Industry Foundation, a group of researchers at the Department of Management at Aarhus BSS, Aarhus University, managed to establish a research project early on in this process, a project aimed at investigating how SMEs coped with the crisis. How did company managers react? What worked well? What did not work? And what could you possibly learn for similar situations in the future? Project Reboot SMV (trans. Reboot SME) set out to answer these questions.
Now, the researchers are ready to present a number of conclusions as well as five pieces of direct advice based on the data gathered by the project among just under 2,000 small and medium-sized enterprises.
Parts of the following are based on Jensen, et al. (2021), while other parts of the analyses have not yet been peer-reviewed, which will happen when additional results are published in a scientific journal.
1. Make sure to have a buffer
Usually, every company strives for cost-effective management, and this approach works well when the outside world is stable and relatively predictable.
"But when a crisis arrives, the company has no buffer, and for this reason, it can be a good idea to incorporate some flexibility in the company. Company finances should not be optimised so fully that there are no reserves to draw on, and even though it entails additional expenses, it can be wise to have raw materials as well as finished products in stock," says professor Lars Frederiksen, who has headed project Reboot SMV.
"The initial analyses of data from this project suggest that the SME managers who kept calm and created stability are the same ones who respond that they have performed well during the crisis so far.""
Professor Lars Frederiksen, Department of Management, Aarhus BSS
2. Innovate
In the beginning of the project, preliminary data seemed to show that companies which had previously operated with a high level of innovation were hit a little harder by the crisis than others. However, later data demonstrated that many of the companies which had an innovation strategy – even a very informal one – and which were used to dealing with different scenarios for the future and different markets, also did best during the initial stages of the crisis.
"If a lockdown results in idle employees, it can be a good idea to utilise these to activate or intensify work on dormant projects just lying around in dusty drawers. To some extent, our data indicates that many SMEs have used the time during the crisis for developing sustainability strategies, which seems promising for the green transition in Denmark," says Lars Frederiksen.
3. Diversify your markets
The researchers also point out that it is important for small and medium-sized enterprises to have a diversification strategy.
"You are less vulnerable to a collapse in value chains when employing a mix of both domestic and international suppliers, just like you are more resilient when you are able to sell products and/or services on your domestic market as well as abroad," Lars Frederiksen explains.
4. Consider the benefits of permanent employees versus freelancers
From early on, data from Reboot SMV showed that the coronavirus crisis increased the extent to which small and medium-sized enterprises considered replacing permanent employees with freelancers going forward. There may be several good reasons for this, the researchers point out. But also some pitfalls.
"Companies that focus more on freelancers may be better off during a crisis due to increased flexibility and lower costs. But you should consider such a strategy carefully. Permanent employees typically possess an understanding and knowledge of the tasks, organisation and values of a company which may be crucial in determining whether the company succeeds in new business areas and in relation to changes on the other side of a crisis," says Lars Frederiksen.
5. Keep your cool
The project analyses show that the way of dealing with the crisis among SME managers typically had two stages.
The first stage is to deal with the immediate shock caused by a crisis and to quickly identify how it could impact operations, employees and markets. The second stage is about adjusting the organisation and business model, preparing the company for any long-term shifts created by a crisis.
"The initial analyses of data from this project suggest that the SME managers who kept calm and created stability are the same ones who respond that they have performed well during the crisis so far. For this reason, we recommend that you abstain from any drastic change in the management style or in executive management communication – besides implementing the changes which have become necessary as a direct consequence of the crisis," Lars Frederiksen concludes.
Read more about the analyses and recommendations from Reboot SMV.
[Translate to English:]
[Translate to English:]
Da Danmark blev lukket ned i marts 2020 på grund af Corona-pandemien, ramte det hele samfundet. Også de små og mellemstore virksomheder. Medarbejdere blev sendt hjem, værdikæder kollapsede og kommunikation og samarbejde blev virtuelt. Alt sammen i løbet af meget kort tid.
En gruppe forskere på Institut for Virksomhedsledelse på Aarhus BSS ved Aarhus Universitet fik med støtte fra Industriens Fond allerede tidligt i forløbet stablet et forskningsprojekt på benene, der skulle afdække, hvordan SMV'erne klarede krisen. Hvordan reagerede virksomhedslederne? Hvad virkede godt? Hvad virkede skidt? Og hvad kan man eventuelt lære til en anden gang? Det skulle projekt Reboot SMV give nogle svar på.

Forskerne er nu klar med en række konklusioner og fem direkte råd baseret på de data, som projektet har indsamlet blandt knap 2000 små og mellemstore virksomheder.
Dele af nedenstående bygger på Jensen, et al. (2021) mens andre dele af analyserne endnu ikke er fagfællebedømt (peer reviewed), hvilket vil ske i forbindelse med, at yderligere resultater publiceres i et videnskabeligt tidsskrift.
1. Sørg for at have en buffer
Omkostningseffektiv styring er normalt det, som enhver virksomhed sigter efter, og det fungerer fint, når omverdenen er stabil og forholdsvis forudsigelig.
"Men når der opstår en krise, er der til gengæld ikke nogen marginaler at give af, og derfor kan det være en god idé at indarbejde noget fleksibilitet i virksomheden. Økonomien skal ikke være så optimeret, at der ikke er reserver at trække på, og selv om det er forbundet med omkostninger, kan det være fornuftigt at have både råvarer og færdige produkter på lager," siger professor Lars Frederiksen, som har stået i spidsen for Reboot SMV.
"De første analyser af data i projektet tyder på, at de SMV-ledere, der holdt hovedet koldt og skabte ro, også var dem, der indikerer, at de har klaret sig godt gennem krisen indtil videre."
Professor Lars Frederiksen, Institut for Virksomhedsledelse, Aarhus BSS
2. Sæt gang i innovationen
I starten af projektet viste foreløbige data tilsyneladende, at virksomheder, der tidligere havde arbejdet med en høj grad af innovation, blev lidt hårdere ramt af krisen end andre. Senere data viste imidlertid, at mange af de virksomheder, der havde en innovationsstrategi – selv en meget uformel en -, og som var vant til at arbejde med forskellige fremtidsscenarier og -markeder, også var de, der klarede sig bedst igennem krisens første faser.
"Skaber en nedlukning ledige medarbejderressourcer, kan det være en god idé at bruge dem til at aktivere eller intensivere arbejdet med projekter i "skuffen". Vores data indikerer i nogen grad, at mange SMV'er har brugt krisen til at udvikle grønne bæredygtighedsstrategier, hvilket lover godt for den grønne omstilling i Danmark," siger Lars Frederiksen.
3. Spred markederne
Forskerne peger desuden på, at det er vigtigt for små og mellemstore virksomheder at have en strategi for at diversificere.
"Man er mindre sårbar over for kollaps i værdikæderne, hvis man benytter sig af et mix af både inden- og udenlandske leverandører, ligesom man er mere robust, når man kan afsætte produkter og/eller services på både hjemmemarked såvel som uden for landets grænser," forklarer Lars Frederiksen.
4. Overvej faste medarbejdere eller freelancere
Data fra Reboot SMV viste allerede tidligt, at Corona-krisen fik små og mellemstore virksomheder til i højere grad at overveje fremover at erstatte fastansatte medarbejdere med freelance-ansættelser. Det kan der være mange gode grunde til, påpeger forskerne. Men også faldgruber.
"Virksomheder, der satser mere på freelancere, kan være bedre stillet under en krise på grund af øget fleksibilitet og færre omkostninger. Men man bør overveje en sådan strategi nøje. Faste medarbejdere har typisk en forståelse og viden om virksomhedens opgaver, organisation og værdier, som kan være afgørende for, om virksomheden kommer sikkert i hus med nye forretningsområder og andre strategiske forandringer på den anden side af en krise," siger Lars Frederiksen.
5. Hold hovedet koldt
Analyserne i projektet viser, at SMV-ledernes håndtering af krisen typisk er faldet i to faser.
Første fase er at håndtere det umiddelbare chok, som en krise giver, og hurtigt identificere, hvordan en krise kan påvirke drift, medarbejdere og markeder. I anden fase handler det om at tilpasse organisationen og forretningsmodellen, så virksomheden er rustet til de langsigtede forandringer, som en krise kan medføre.
"De første analyser af data i projektet tyder på, at de SMV-ledere, der holdt hovedet koldt og skabte ro, også var de, der indikerer at de har klaret sig godt gennem krisen indtil videre. Derfor anbefaler vi, at man ikke foretager drastiske ændringer i ledelsesformen eller topledelsens kommunikation – bortset naturligvis fra de ændringer, som er nødvendige som direkte følge af krisen," slutter Lars Frederiksen.
Læs mere om analyser og anbefalinger fra Reboot SMV.
Facts about the study:
The study is based on a quantitative survey and 10 qualitative case studies, both conducted over time from April 2020 to June 2021 among approximately 2,000 Danish SMEs. The participating SMEs are reasonably representative of all Danish SMEs across industries, locations, sizes, ages, etc.
The project is sponsored by the Danish Industry Foundation.
There are no conflicts of interest.
The article is based on analyses which have been peer-reviewed (see the link) and other parts, which have not yet been peer-reviewed.
Link to the scientific article: Jensen, J. D., Truelsen Elbæk, C. and Anand, R. (2021): Omstillingsparadokset: Afvejning imellem fleksibilitet og koordinering i arbejdsstyrken, Økonomi & Politik, 94(3). https://tidsskrift.dk/okonomi-og-politik/article/view/128820
Contact: Professor L. Frederiksen, Department of Management, Aarhus BSS, Aarhus University. Email: l.frederiksen@mgmt.au.dk. Phone: 53608842