Maximiliano Cubillos receives AUFF's talent award
Maximiliano Cubillos receives Aarhus University Research Foundation's talent award for his research within operations and data analysis. His new methods of analysis may improve waste management.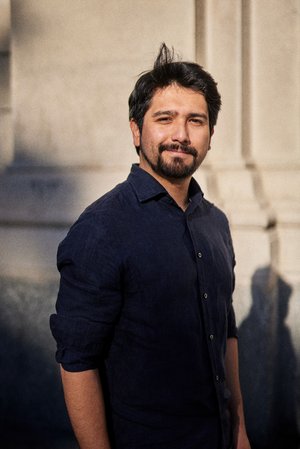 Various factors influence modern-day waste management and recycling. And decisions are made at various levels – strategic, tactical and operational – which makes optimisation difficult.
At the Department of Economics and Business Economics, PhD Maximiliano Cubillos has demonstrated that a combination of two research disciplines – operations analysis and data analysis – can make a difference. The first focusses on solving management issues by drawing on mathematical and statistical methods.
"When it comes to optimising waste management, operations analysis can help us identify models for i.a. successfully reducing costs and improving services. In one of my studies, I provide an algorithm that can help us choose the right location for waste containers and plan collection routes," Maximiliano Cubillos says.
He also draws on advanced data analysis tools for analysing data on the weekly weighing of household waste in Herning Municipality over a period of eight years.
"Here I use a new method that enables me to predict the amount of waste produced at household level. It turns out that combining the method with a machine learning algorithm will significantly improve projections."
Maximiliano Cubillos' thesis consists of seven articles, five of which have been published. The young Chilean researcher continues his research in logistics optimisation as a postdoctoral fellow with the Politecnico di Milano, Italy.
---
Facts about the talent award
Aarhus University Research Foundation founded its annual talent award in connection with the university's 75 anniversary in 2003.
Based on recommendations from the faculties, Aarhus University's PhD schools recommend a number of candidates, after which the senior management team and the Research Foundation will make the final nomination.
All recipients have completed their PhD the year before, in this case in 2022.
The award comes with DKK 50,000.
---